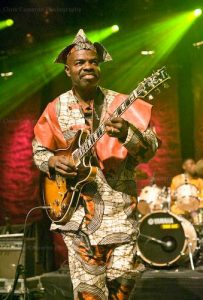 On Sunday 18th, the jazz night opens with the participation of the dynamic singer Deborah Carter along with her Latin jazz trio. The guitarist John Scofield with Steve Swallow on bass and Bill Stewart on drums, and as a Trio all three are aglow with camaraderie and spontaneous invention. Toby Foyeh and Orchestra Africa will round off this year's festival with a contemporary fusion inspired by traditional folk music of the Nigeria's Yorubaland. 
Over the years, the Malta Jazz Festival has featured a line up of jazz legends such as the late Petruciani, Joe Zawinul, Charlie Haden, Al di Meola, Scott Henderson, Dee Dee Bridgewater, Diana Krall, Wayne Shorter and many other jazz greats.
One of the most important aspects of this year's festival is the variety of different bands and styles of jazz. Mr Gatt said: "Exploring different rhythms, emotions and continents has always been our aim to pull the right crowd – both the jazz and music lovers as well as those who will be coming for the first time. With audience numbers steadily increasing the festival has consistently received strong support from the national media. The Malta Jazz Festival is now widely considered to be a major event in Malta's cultural scene."
The Malta Jazz Festival begins at 8pm every evening. Tickets are available from the organisers, Malta Council for Culture and the Arts, Casa Gaspe, 230 Republic Street, Valletta, Tel. 21 245 168 and from the venue prior to performances. Prices have been kept at last year's level that is Lm7 for one performance or a weekend ticket (three evenings) for Lm15.